Florent Fortat
(aka MaxguN)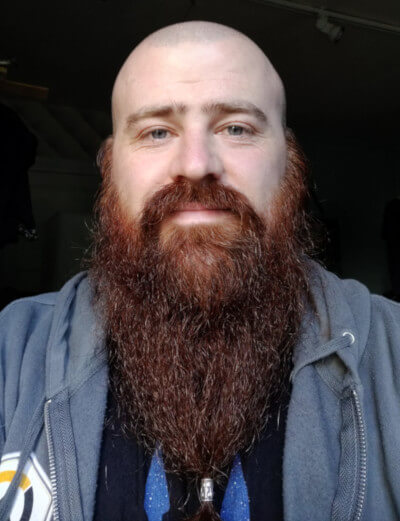 florent@fortat.fr
I am a programmer and currently working on my own new game projects.
I previously worked for Gamabilis as a Lead Developer. I worked on games made with Unity in C#. I also handled other smaller stuff like tools and some system architecture & administration.
I previously worked for Tralalere as a Lead Front-End Web Developer. I worked on Angular applications, and other older applications using Javascript or Typescript.
I previously worked as an R&D Engineer specialised in NFC and security on the game Prodigy for Hanakai Studio. I have worked on a PhD thesis with the subject: Robust, expandable, light security adapted to NFC-based video games. This thesis was directed by Maryline Laurent and supervised by Michel Simatic at Télécom SudParis.
For more information, you can check out my LinkedIn profile or my resumé (French resumé)
On my free time, I develop games either alone or with the amateur team IdemK. I mostly program in Javascript because I love that language and for the endless portability possibilities. I started making 2D games in Javascript in 2008 when the Canvas element started to be more and more known. From that point, I've always wanted to bring more interactive games into the browser. I mostly do 2D games but I'm also experimenting with 3D, either to render 2D graphics in 3D or to make fully 3D games.
For more information on the games I'm working on, you can check out my Games page.
Overall, I'm a technology enthusiast. I like to understand and tinker with the tools I use and I quite often end up re-inventing the wheel to understand how it works. I also love to play video games. Mainly FPS but also arcade games, platformers, management games, rhythm games and some RPGs.
Other subjects I'm interested in:
Tabletop RPGs, mainly playing and GMing some Dungeons & Dragons 5th edition
Internet of things and IPv6 for all the features that can be offered by these objects and all the routing possibilities;
Identity management. With existing standards, there is a way to create mechanisms to authenticate with multiple services using your decentralised identity that might be linked to an object.
Electronics with Arduino and Raspberry Pi and other Maker stuff.